Experts in drinking water quality
'We are facing great challenges as a global community'
Since 1993, the United Nations has held World Water Day on 22 March to promote awareness of water as the most vital resource on earth. This year, the UN Water Conference is meeting in New York at the same time. The progress of the global community on water falls considerably short of the goals set for 2030. The theme of this year's World Water Day, 'Accelerating Change', focuses on the importance of fast action. We asked Anna Viegener, Chairwoman of the Viega Shareholder's Committee, whether it is necessary to have such a day at all.
'Absolutely! In my opinion, every day should be World Water Day. Water is taken for granted – especially here in Germany and in many other countries in Europe. It is only because of the hot summers of the last few years that people are gradually becoming aware that it cannot be taken for granted that water is always accessible everywhere in our latitudes. And in high quality.
70 percent of the earth is covered with water, but only 2.5 percent is fresh water and a mere 0.3 percent of that is accessible to us! Water is a vital resource that must be conserved, kept clean and made available to all people. This sounds mundane but it is very complicated. And requires a great deal of effort. 
Just imagine: Although there has been progress in the worldwide supply, over two billion people still have no access to clean drinking water. That is a huge number! The global community is therefore still far away from the goal set in 2015 for all people to have access to clean drinking water and sanitation by 2030 – one of the 17 Sustainability Goals of the UN. 
What's  more, the worldwide water consumption is continuously increasing. Since 1930, people's demand for water has grown sixfold and will continue to rise – according to forecasts.  More people need more water. And not only people but industry as well. Water consumption is currently increasing by around one percent annually. Experts say that this will continue until 2050. At the same time, the climate crisis is getting worse. Climate change significantly contributes to water shortages. We must not close our eyes to these challenges. 
What does this mean for a company such as Viega? We are all called upon to accelerate change. As one of the most important technology leaders in the installation sector, Viega has a particular responsibility: with products and solutions that help to save drinking water and reduce CO2 emissions from building technology, without compromising drinking water quality. According to the UN, the construction and operation of buildings are responsible for almost 40 percent of global energy-related CO2 emissions. Significantly lowering this percentage is one of the great challenges for the coming years.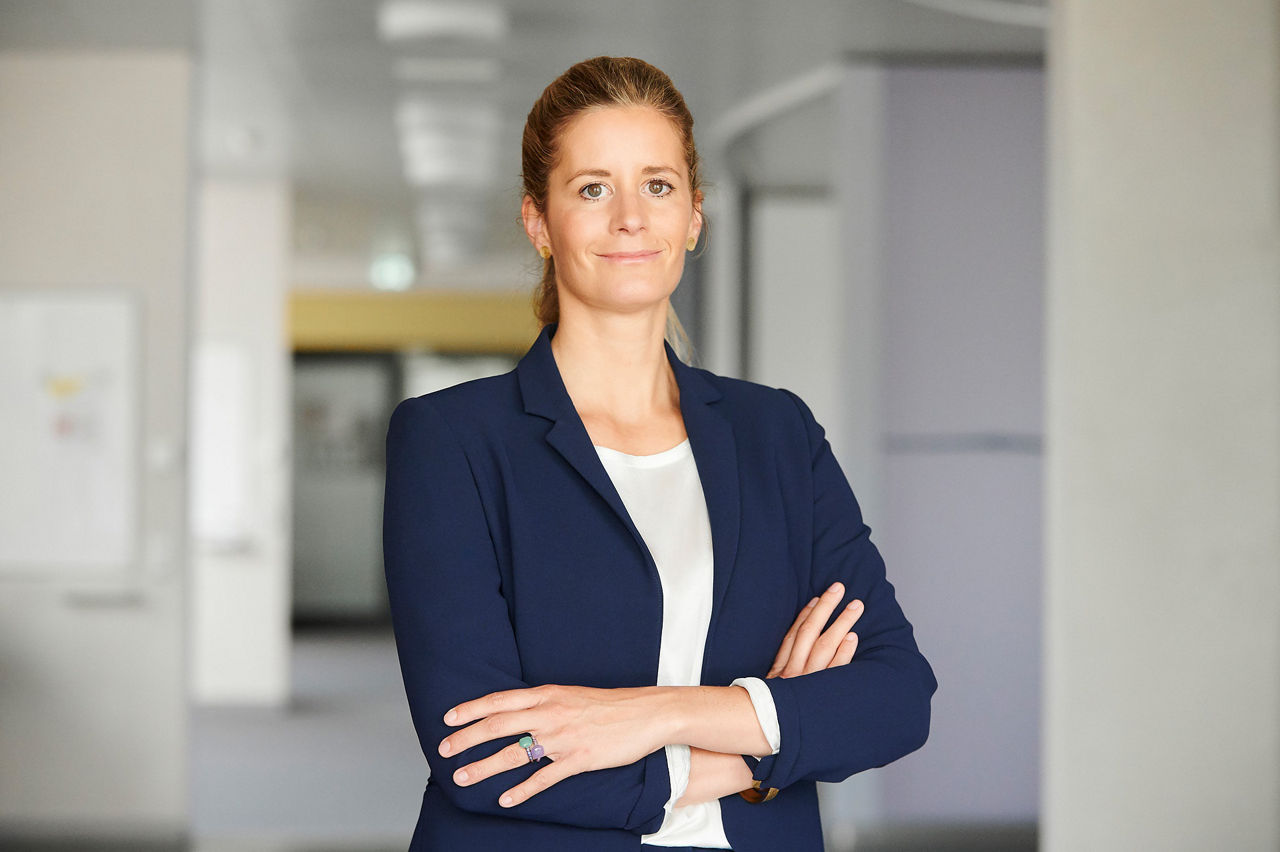 In my opinion, every day should be World Water Day.
However, we must and we want to take a good look at ourselves as well. We have codified the careful use of water in our sustainability agenda. This includes many measures in production, for example. We have already been able to reduce water consumption considerably here. In addition, we are continuously working on our CO2 balance. We want to be climate-neutral by 2035 at the latest and are well on track for this. This is being done at all levels in our company.
And yes, we need a World Water Day, but we need combined efforts above all. I am curious to hear what the UN Water Conference agrees on. Like Antònio Guterres, the General Secretary of the United Nations, I am hoping for a "bold Water Action Agenda" for our most important source of nourishment, water.' 
Clean drinking water is essential to life – but it takes work
Clean drinking water is an essential requirement for hygiene and health. It's one of our most valuable resources, and we need to protect it. That's what we do. With our intelligent and digital technologies, we ensure drinking water hygiene, energy efficiency, comfort and safety in buildings – transforming spaces into living rooms.
Our innovative and sustainable drinking water management system makes us experts in healthy drinking water in buildings. We offer practical solutions and take proactive steps to enhance the energy efficiency of buildings – making an active contribution to climate protection.
How valuable is clean drinking water?
Drinking water goes through a number of processes before we can drink it straight from our taps without a second thought. At each stage, the highest standards of hygiene must be met. When water is treated and transported by the supplier, for example, the pipes must be clean, the quality of the water must be consistently monitored, and other essential safety systems in the building must function seamlessly to ensure that no hazardous substances enter the water supply. It's also crucial that system solutions are planned and installed holistically so that issues can be identified before risks arise. At Viega, we provide modern installation technology and innovative drinking water solutions to ensure that this can be achieved, focusing on the four central factors of drinking water quality (temperature, water exchange, flow-through and nutrients).
Drinking water quality is a sensitive topic. Even clean water is never completely sterile. It still contains bacteria, but these are present in such low concentrations that they do not affect our health, as long as the correct conditions are maintained. However, if water is allowed to stagnate in pipes or lukewarm temperatures become the norm, hazardous bacteria like legionella begin to multiply.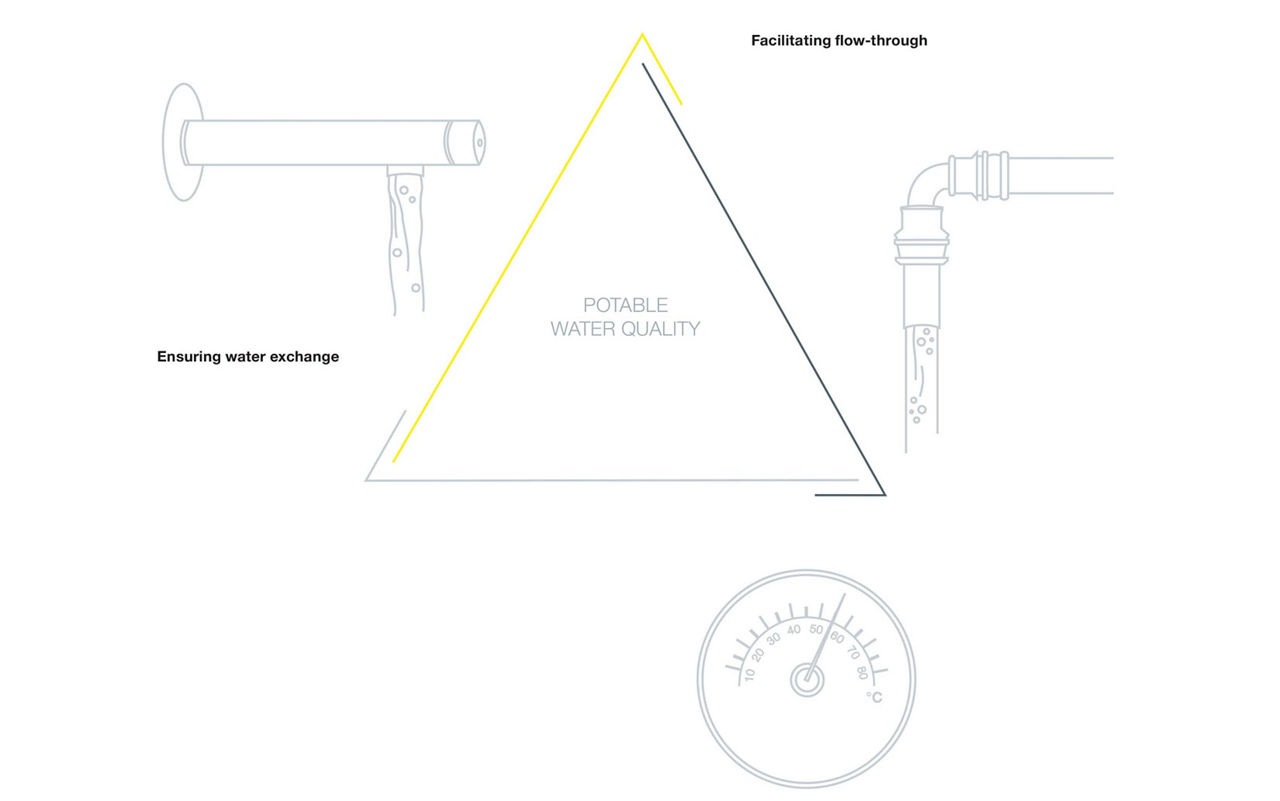 How dangerous are legionella bacteria?
In Germany alone, up to 30,000 people contract legionellosis (legionnaires' disease)– a collective term for the lung diseases triggered by legionella bacteria – each year. This is an alarming figure, especially in the context of the demographic changes taking place in our society, as the risk of contracting legionellosis increases with age. To minimise the risk, water temperatures in building systems should always be maintained at below 25°C (77°F) or above 55°C (131°F). But heating up hot water supplies consumes a great deal of energy.
Energy-efficient drinking water supplies
Up to now, maintaining a high standard of drinking water hygiene has always been a very energy-intensive task. In the future, drinking water heating systems will be an important system that we can leverage to save energy in buildings. Our global teams work on solutions to make drinking water supplies more energy-efficient, helping us to move closer to achieving the government's climate and energy targets. Our innovative ultrafiltration technology is one of these solutions. It enables the hot water temperature to be reduced without increasing the hygienic risk, supporting the long-term use of regenerative energy sources such as heat pumps.
In a four-person household, heating the water supply consumes up to 3200 kw/h of energy per year. This works out as 16 per cent* of the annual energy consumption of the building – and it generates significant CO2 emissions.
Is it possible to guarantee drinking water hygiene while still saving energy?
Our expert Dr Christian Schauer explains
Dr Christian Schauer has headed up our of team of water experts at Viega since the end of 2016. As a Doctor of chemistry with over 16 years of experience in drinking water hygiene, he spends his days working on practical, building-specific hygiene concepts that combine drinking water hygiene with energy efficiency. He acts as our in-house expert and also as a consultant for external parties.
His work consistently looks to the future: how will we safeguard drinking water hygiene in the years to come? What standards do we need to define to ensure that our solutions protect health and our climate?
Contact our drinking water hygiene expert
Dr Christian Schauer on LinkedIn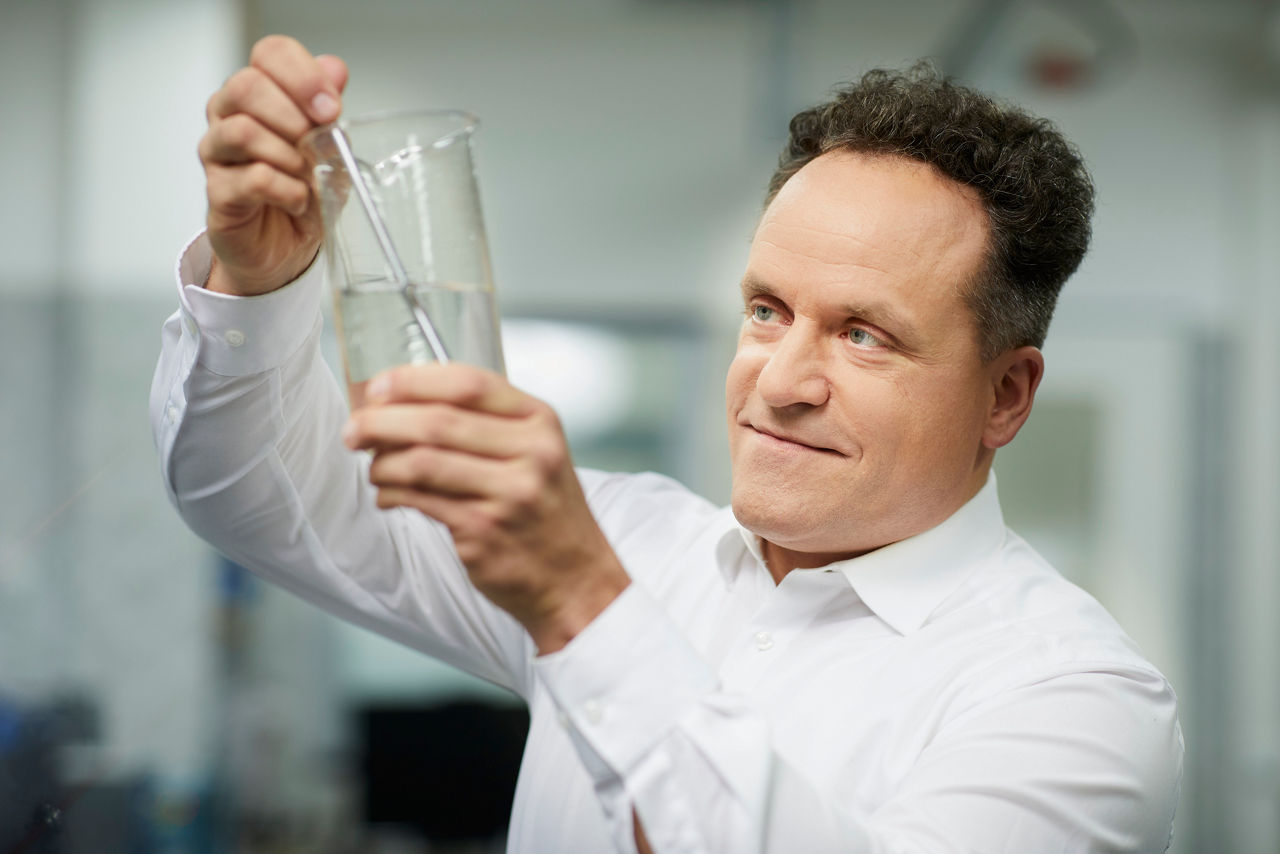 Our whitepaper on maintaining drinking water quality
What do we need to do to maintain drinking water quality in buildings? What challenges do we face? And which solutions will stand the test of time? Our whitepaper explains everything you need to know about drinking water hygiene and quality. Download it for free now.
Read the whitepaper