Contact
Katharina Schulte
Manager Corporate Communications
Tel.: +49 (0) 2722 61-1545
Email: medien@viega.de
Are you a journalist interested in Viega? Visit our newsroom for in-depth press information.

Looking for information for specialist publications for the construction, HVAC and plumbing sectors? Visit our specialist press area.
All information and images are available for download and are freely available for use in publications with credit to the originator.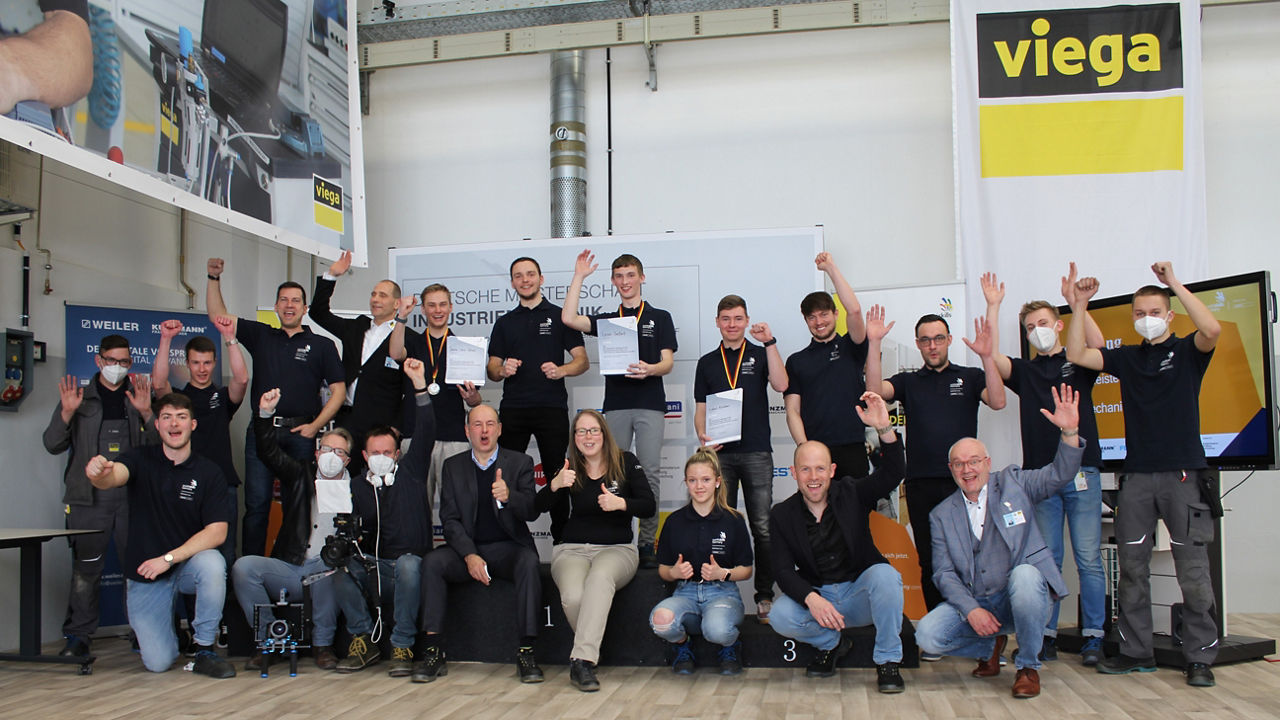 Stuttgart/Großheringen, 14 March 2022
Leon Seifert from Thuringia crowned Germany's top industrial engineer
Three top professionals put their skills to the test in the 2022 German industrial engineering championship. After three days and a total of 24 hours of intense competition, Leon Seifert, an industrial engineer at Viega GmbH & Co. KG in Grossheringen, was awarded the gold medal. "I'm really happy to have won first place. It's an honour to see the results of all my training and preparation," said the 22-year-old engineer proudly after his win. The silver medal went to Janne Lars Stroh, a trainee at Hahn Automation GmbH in Rheinboellen (Rhineland-Palatinate). Third place was awarded to Lukas Kirchner, who is completing his training at Sandvik Tooling Supply in Schmalkalden.
Attendorn, 9 June 2021
Viega launches vaccination programme
Viega is offering a coronavirus vaccination to all interested employees in Germany. The company has established vaccination sites at its Attendorn/Westfalen and Grossheringen/Thuringia locations. The vaccinations are being administered by medical personnel from the relevant occupational health services. Since 8 June, Viega employees have been able to get their vaccine at the company's headquarters in Attendorn.