With Megapress, Viega presents the first press system for thick-walled steel pipes. Whether seamless, welded, galvanised, industrially varnished, epoxy resin-coated or black; whether in boiler pipe or threaded pipe quality: Viega Megapress connects pipes with various surfaces in six dimensions from ½" to 2" – within seconds, safely and above all cold. As a result, the laborious welding of steel pipes is a thing of the past. Press technology is up to 60 percent quicker.
Welding steel pipes is not a bad way to connect them. However, the installation itself is not easy. A high expenditure of time, fire hauzard and a great physical strain make welding economically unattractive. Heavy gas cylinders and welding equipment have to be moved - a physical challenge, especially if a pipe has to be welded not at eye level but at a height of several meters. In this places which are difficult to access or where there are many angles, miirror welding is usually the only way to get to the joint at all.
Megapress can reduce the assembly time by up to 60% compared to welding
Megapress is easy to install, safe and time-saving
In contrast, connecting steel pipes with Viega Megapress is simpler and can be done in just three steps (see below). The result is a safe and tight connection that is fully loadable immediately. Cooling times or even a fire watch, which is often necessary for welding, are omitted.
The pressing technology is not only safer and easier, but also much more economical. Compared to welding, the installer can save up to 60 percent installation time when installing with Viega Megapress. Other methods such as threaded, roll-groove or couping connections are also considerably more time-consuming than cold-pressing technology.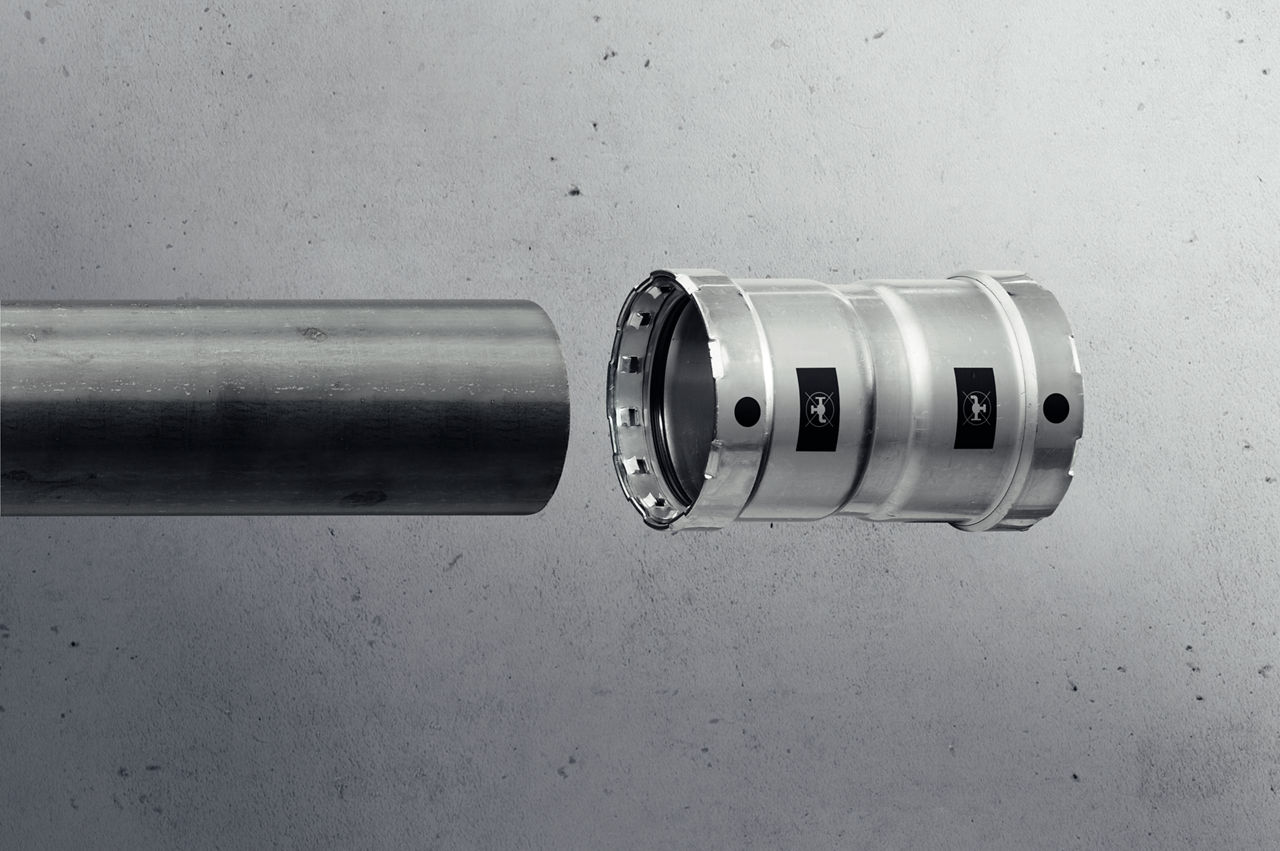 step 1
Cut steel pipe to length and clean, mark insertion depth and fit connector up to the marking on the pipe.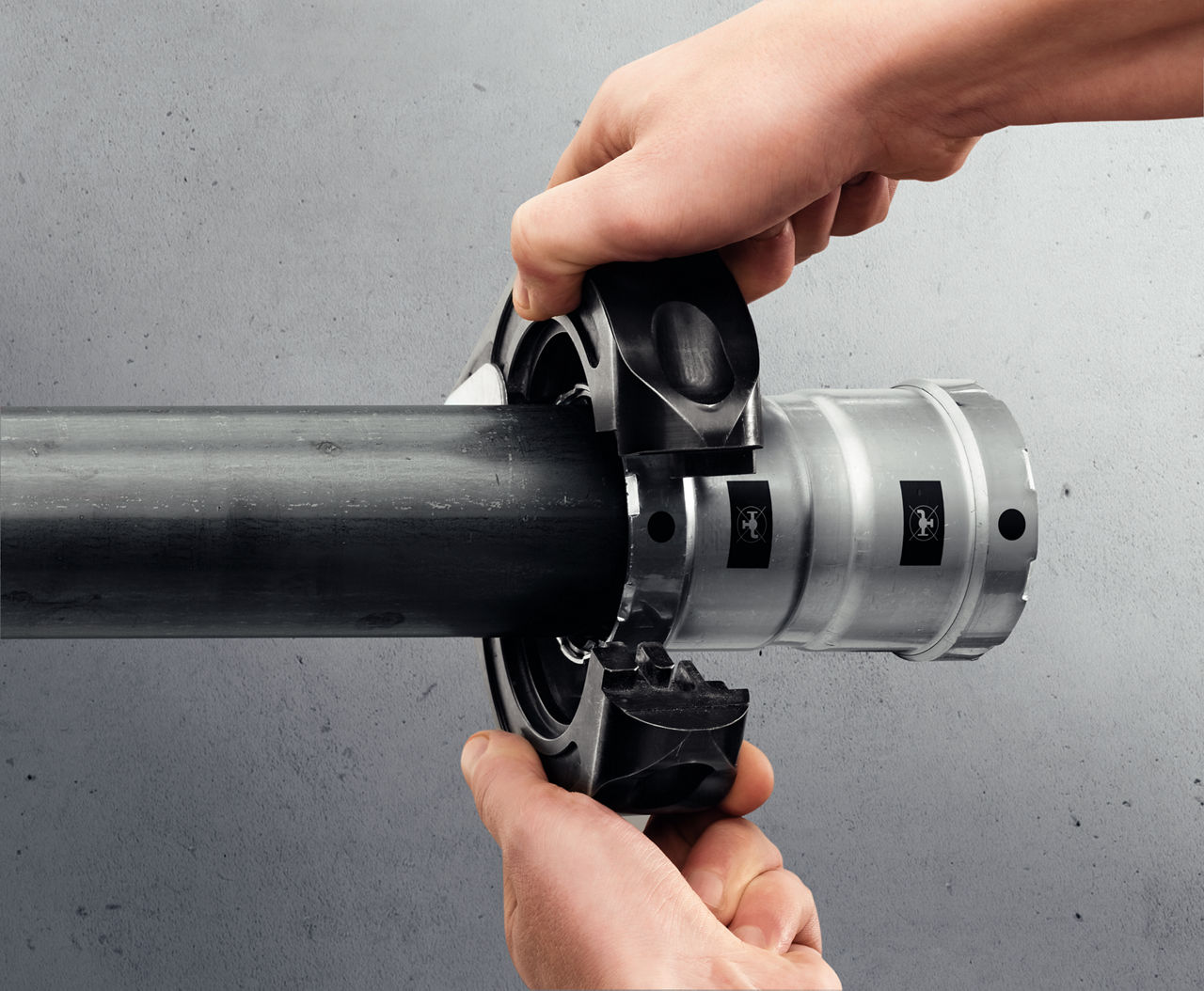 step 2
Position the press jaws or press ring with hinted press jaws around the connector.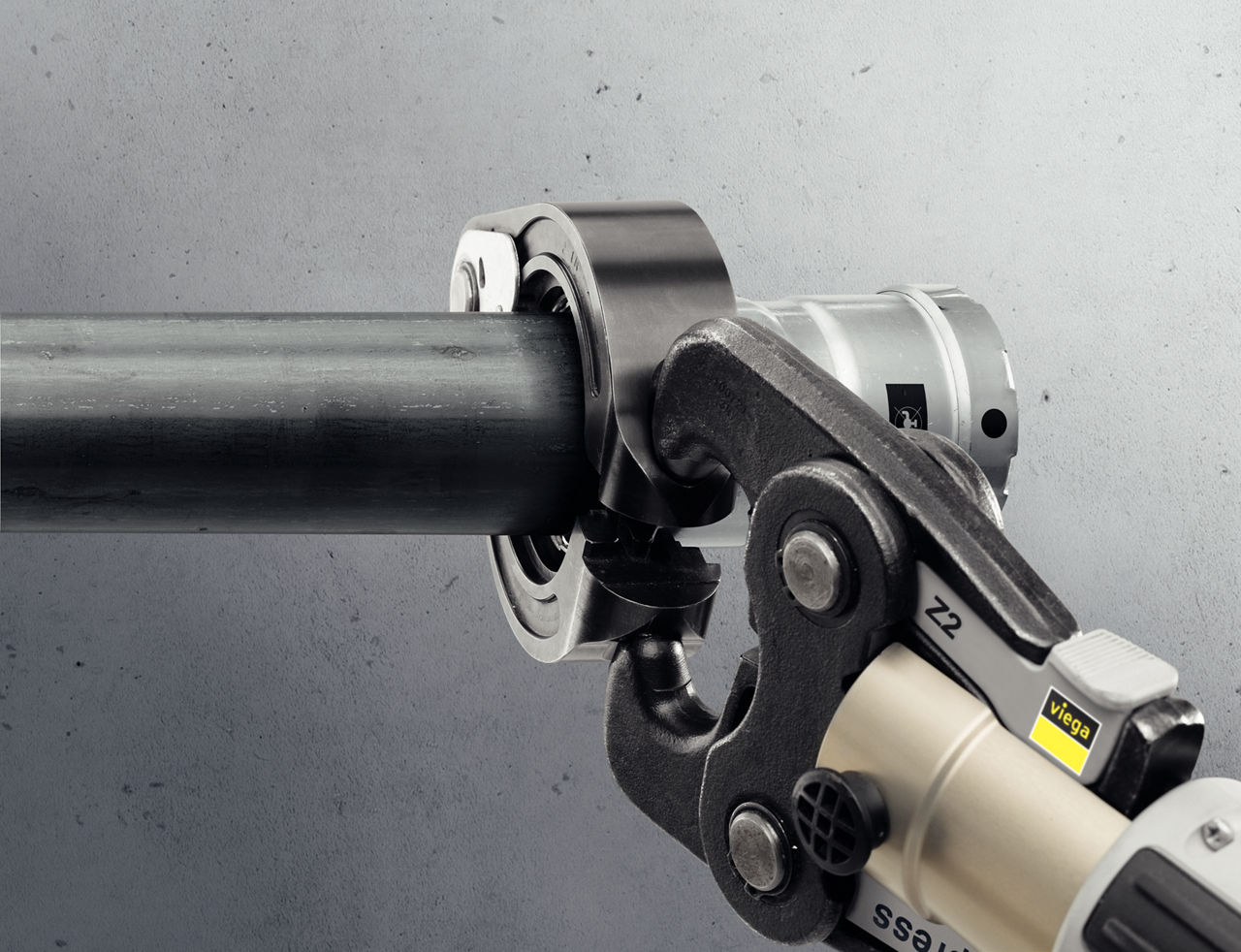 step 3
At one glance: advantages & background info
Reasons for Viega Megapress

Time saving of up to 60 % compared to welded connections
One connector for many different types of pipe
Lasting connections made in seconds
Less time and costs: no welding, no fire watch, no cooling process

Less physical exertion as no unwieldy welding equipment is needed

Perfect for renovations and maintenance

Viega SC-Contur in all Megapress connectors