Internship in the production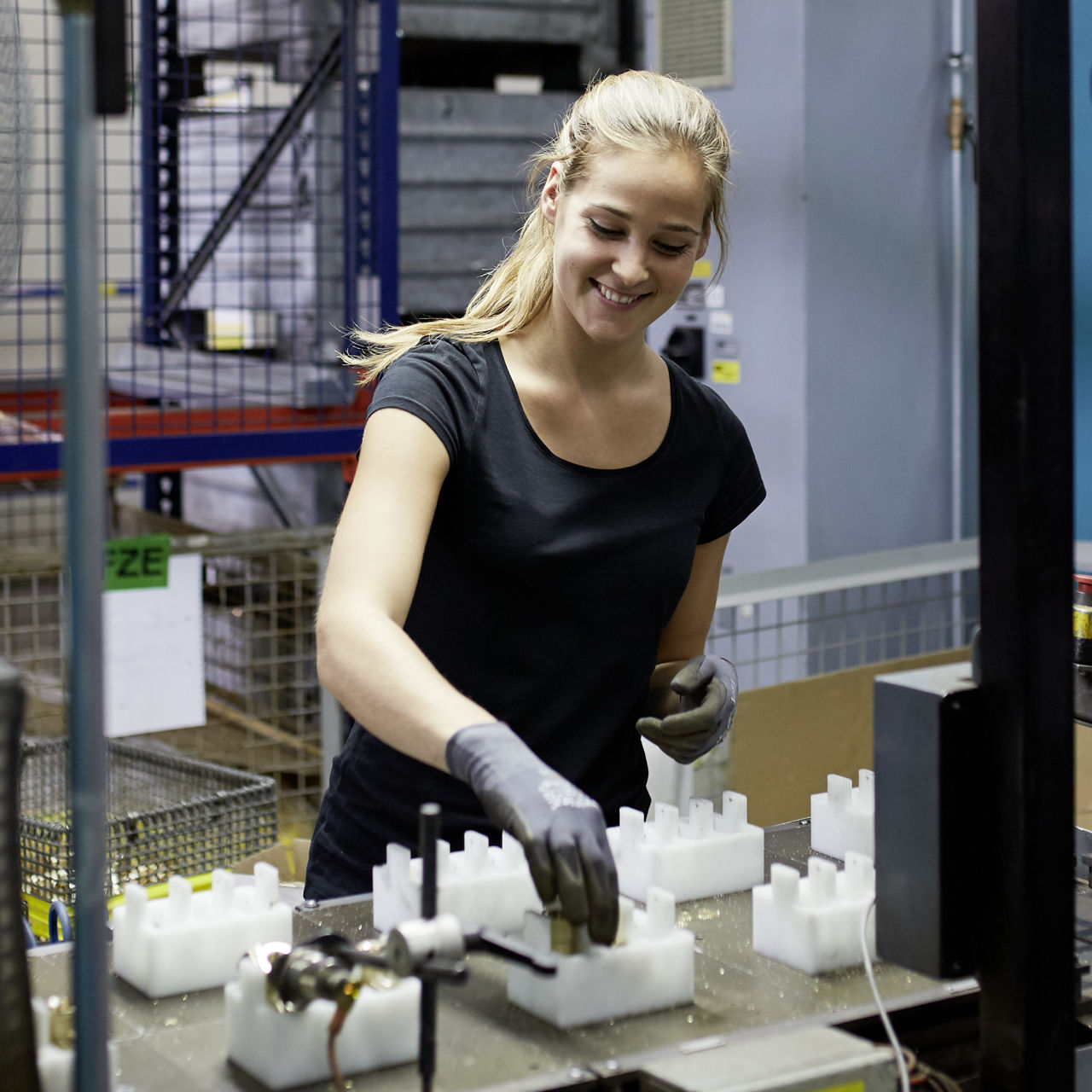 I was very much impressed by the openness and kindness of my colleagues.
My combined engineering and business course, majoring in mechanical engineering, requires practical internships in various areas. The aim is to underpin the theoretical knowledge gained from study with practical activities. When looking for a suitable company to join, I came across Viega, which is a top name worldwide in the sanitary and heating technology field. 
Just a short time after I had submitted a written application to the Human Resources department, the Technical Training Manager called me in person to discuss the details.
In the early stages of my five-week internship I was able to experience complete production cycles, from the blank through to the finished product. Do you know how many hours it takes to complete an order in its entirety? Or did you know that a press applies several hundred tonnes of force to shape a heated bolt? I found out those things, and much else besides, in the first department I worked in.
In the tool shop, the theoretical subjects such as CAD or machine design that I knew from university took on a practical function. It was great to see often difficult theory actually put into practice. I was allowed to do some things myself, under observation, writing some simple single programme blocks for milling machines, and machining core strikes using different equipment. You soon realise that every employee bears responsibility, and that everyone shares in the company's success.
The Maintenance department brought new challenges every day that demand a creative response. Is a lathe in the machining section faulty, or has a robot malfunctioned? A crane is used to remove the complete unit, which is then dismantled in the workshop. Interns are allowed to do plenty more than just watch! Commitment is key, because everyone joins in finding a solution to the problem. If the solution is not immediately obvious, a degree of creativity is called for – also from the interns! 
What made a very positive impression on me was the friendly and open way in which all the staff at Viega treated me. My ideas were considered where feasible, and all my questions were answered. The general climate within and among all departments was respectful and family-like. During my five weeks in the Viega team I felt respected, and that I belonged there, so leaving was quite difficult.
An internship at Viega not only helps university students put their theoretical knowledge into practice. HIgh school students can also discover what kind of career might be right for them by engaging in practical activities.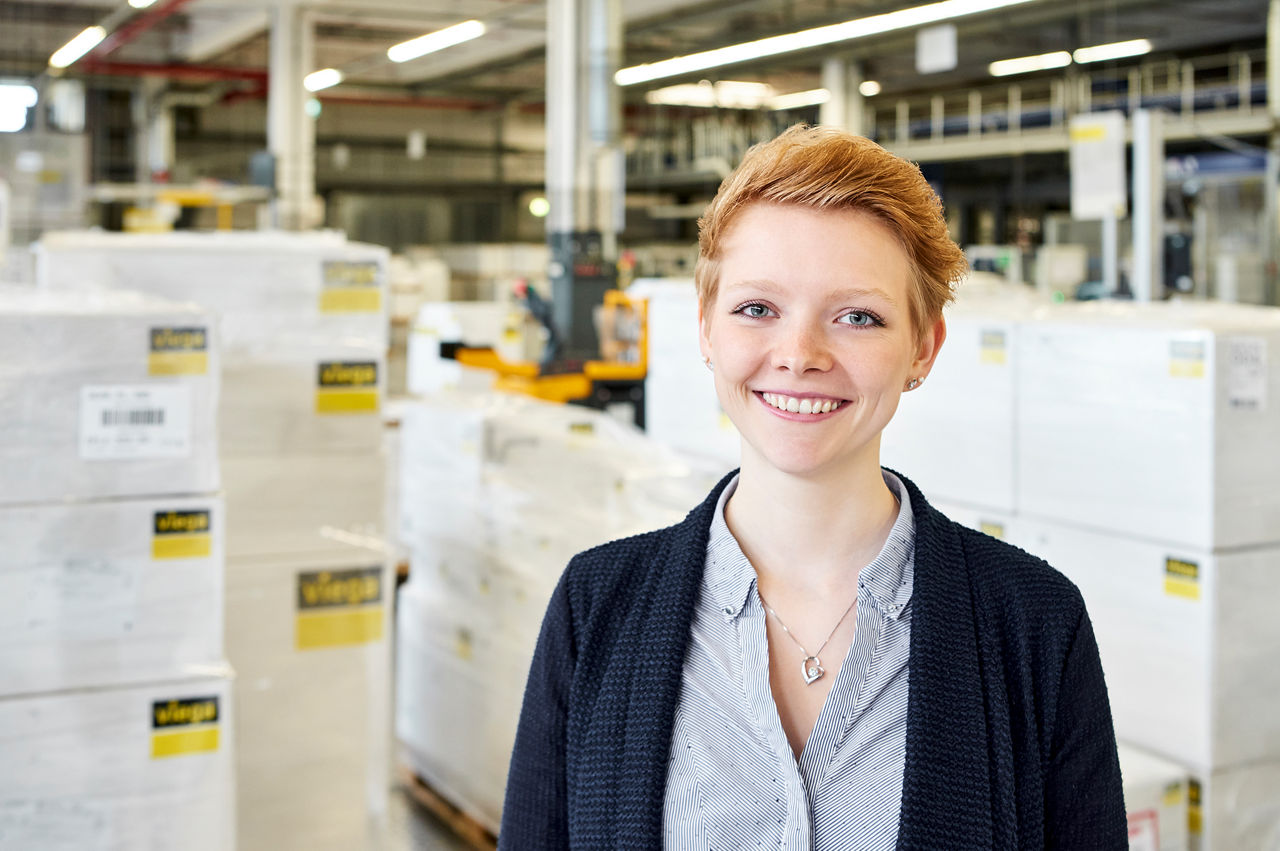 My name is Laura, I am 22 years old and I completed my Bachelor in International Business Studies in Paderborn last summer. Originally I come from the Sauerland region of Germany. In my studies I specialised in the field of purchasing & logistics and for the time after my bachelor's degree it was clear to me that I would like to experience something different before I started on my master's degree. That's why I chose an internship at Viega.
In which area are you currently working and what does your work involve?
I am currently working in logistics at Viega and support the team wherever I can. My tasks are very varied and range from the procurement of a new vehicle for the yard logistics to setting up the intranet site. Furthermore, I have also made technical drawings and conducted data analyses to further optimise processes.
Describe your start at Viega. What were your first impressions?
On my first day at work, I was very excited and looking forward to seeing what was in store for me. I was warmly welcomed into the team and felt not "just" like an intern, but like a full-fledged member of the team. Although it quickly became clear that a lot was expected of me, I never felt overwhelmed by the tasks.
What are 3 words to describe the internship?
Instructive, varied, challenging.
What do you enjoy most about your internship?
Right from the start, I found it great that I was allowed to work on my own responsibility and was thus given a lot of trust. I was able to make my own contribution to the company and was involved in current projects. I particularly enjoyed conducting data analyses to reveal new potential and designing the logistics intranet.
How do you perceive your working environment?
My work environment is very pleasant. I have been assigned my own office where I can work on my tasks in peace, yet colleagues are not far away. Whether I was in the office or out in the warehouse, I always perceived a pleasant working atmosphere and even on stressful days this was not carried over by the staff to the general mood.
How would you rate your supervision?
My supervision was very good. During the first two weeks of my internship, I was given a detailed plan with the help of which I got to know all the departments in logistics and their processes. After that, my colleagues were able to approach me at any time if they had another task for me or enter it in a task list. Likewise, I could turn to my supervisor or the other employees with any question, so I always felt in good hands.
Complete the following sentence: "Here at Viega..."
Here at Viega, I have been able to take on many new challenges in order to gain my own experience, which has prepared me well for professional life and strengthened my decision to work in this area.
Student trainee in HR Marketing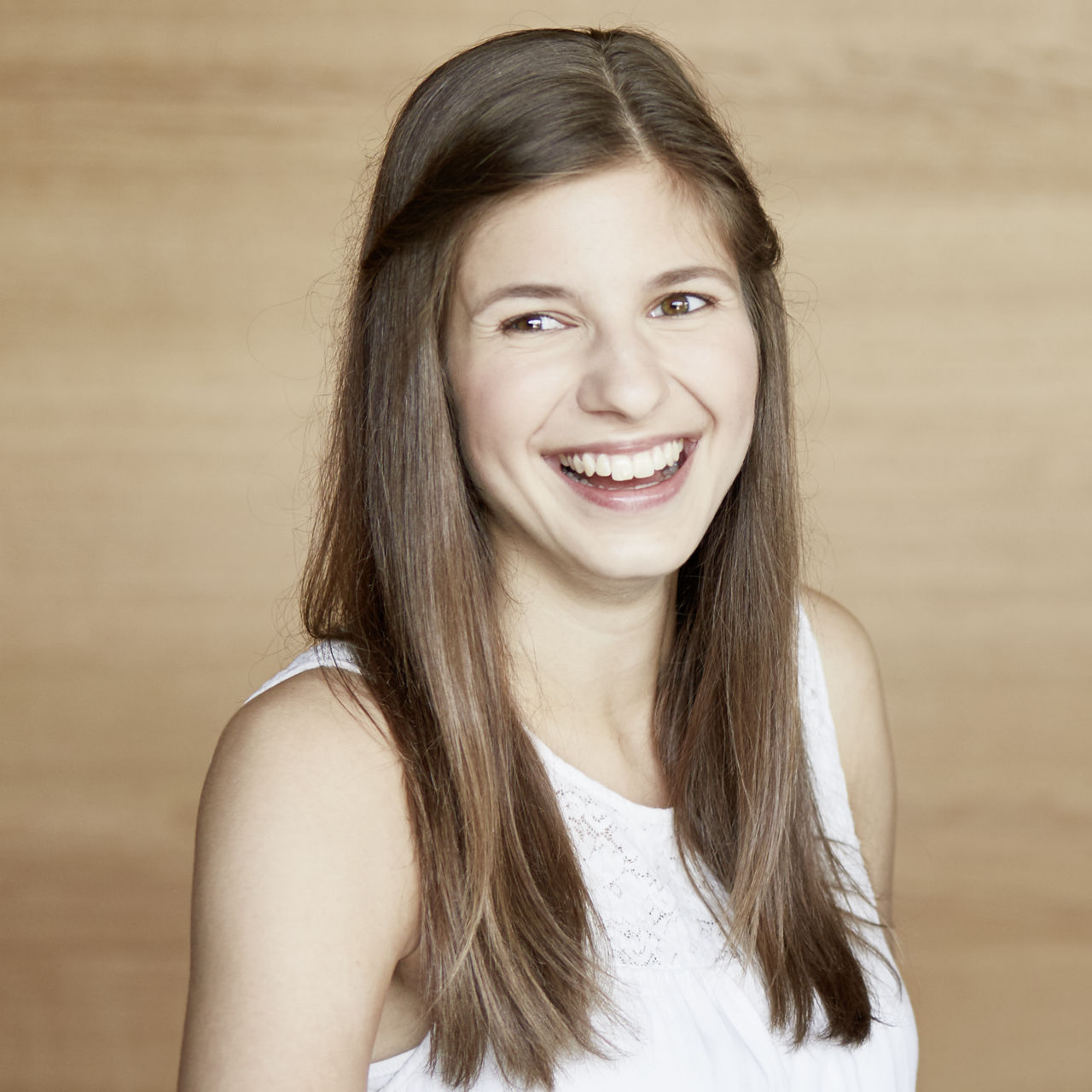 Every day you get the chance to bring in your own ideas.
Carolin
After graduating with a bachelors degree in business studies from Siegen, I decided to take up a six-month internship in Personnel Marketing with Viega. Personnel Marketing was a new field for me, and I was curious as to what to expect. After two interesting orientation days, which are held every month for new staff, I was put straight to work. I was able to gain insights into interesting projects right from the beginning, and I was quickly allowed to carry out exciting tasks independently. From updating the company's social media platforms, to attending all the careers fairs, and helping to organise internal employee communication events: there was certainly no time to get bored. In addition to HR Marketing, I also had the chance to get to know another area of the Human Resources department: Active Sourcing. I had some prior knowledge from past internships, and I was able to utilise and expand my skills at Viega. 
I learned a lot in six months, developed new skills to meet challenges, and above all enjoyed working in such a great team very much. As an intern I was treated as an equal member of staff, and had the chance to contribute my own ideas every day. After completing my internship, I started my Master's degree, and I am now working at Viega as a student trainee while studying.
It is not without reason that Viega was recognised as Germany's Top Employer of 2021. It's a great place to work, and offers students an ideal start on their career path.