International product overview
Advantix Vario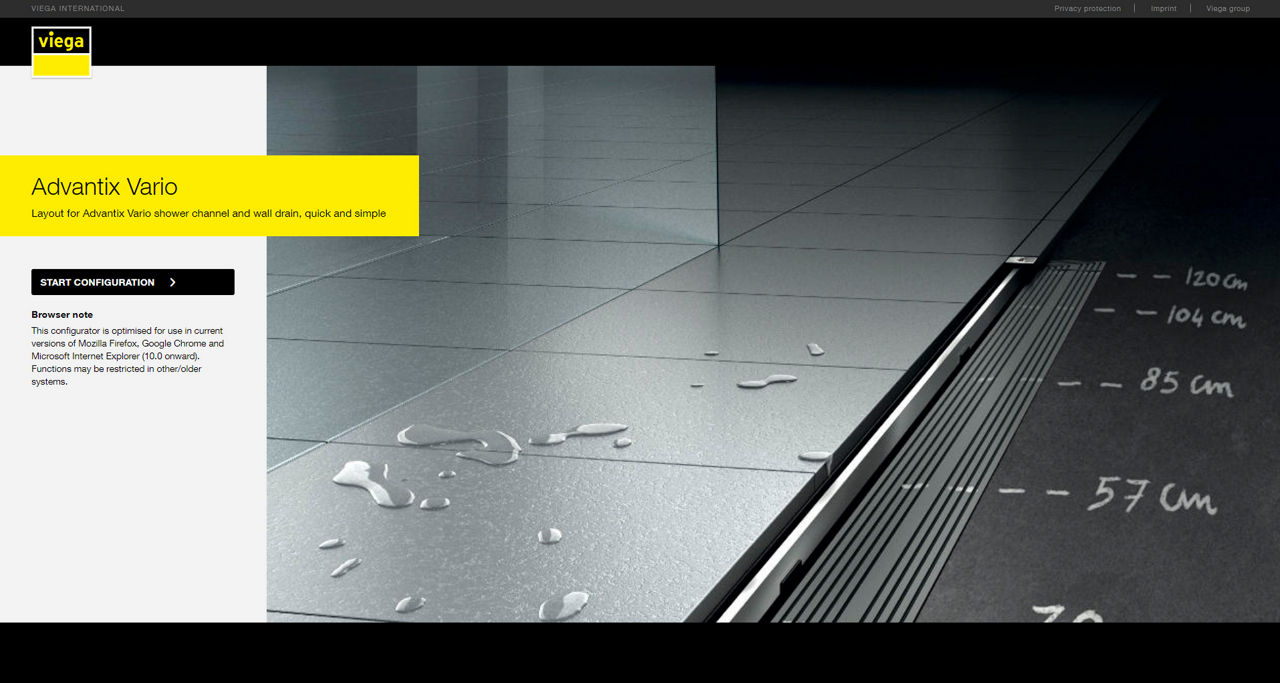 Design for the Advantix Vario shower channel and wall drain
The configurator helps you plan and design the Advantix Vario shower channel and wall drain easily and quickly. To do this, you have to simply enter length and form of the desired shower channel or wall drain. The configurator then calculates the expected drain capacity, visualizes the designed shower channel / wall drain including a saw plan and indicates which parts are required for the installation.
Start the configurator
Advantix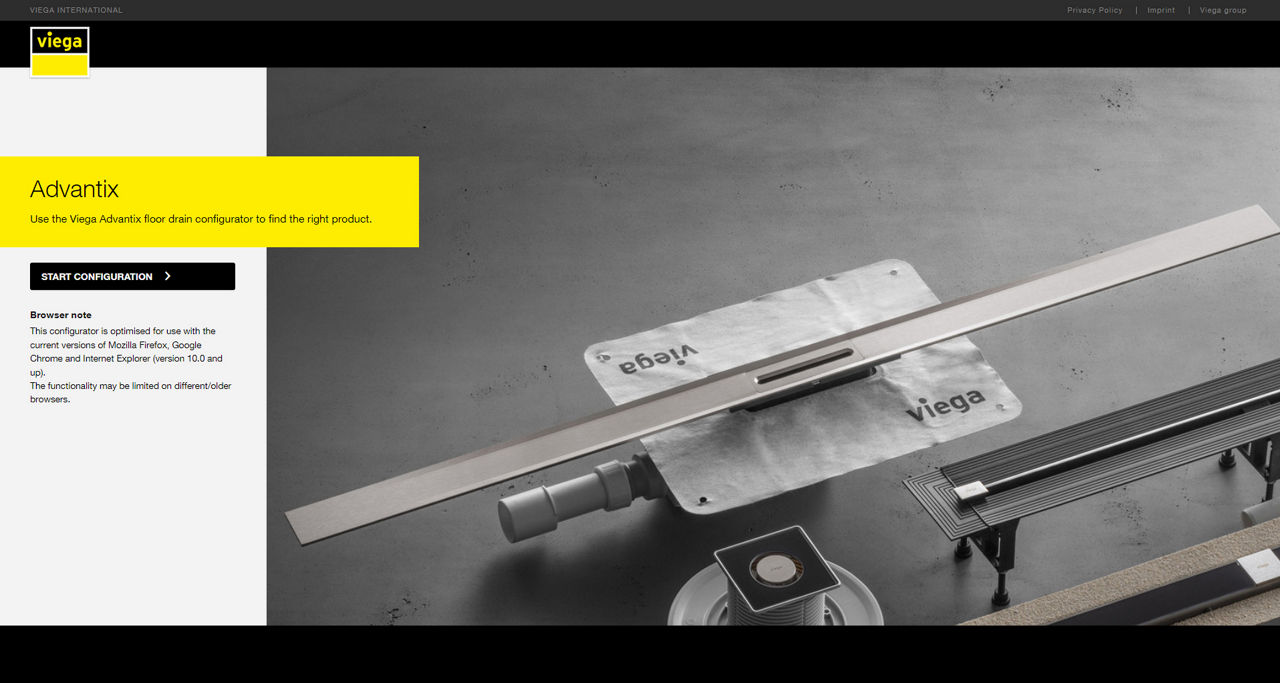 Design for the Advantix floor drainage in five steps
The Advantix configurator enables to plan and design bath and floor drains as well as shower channels from the Advantix range quickly and conveniently.
Start the configurator
Visign flush plates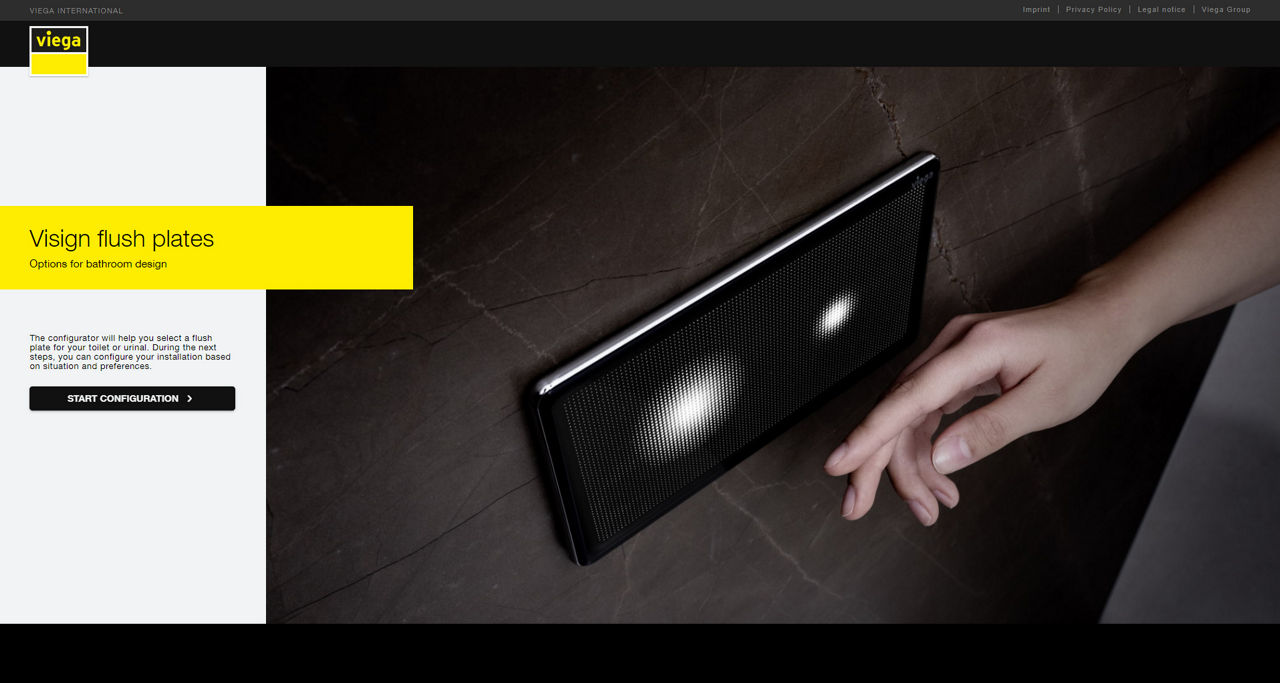 The Viega flush plate configurator helps you find a flush plate matching the individual bath design in just a few clicks. You can also visualize them in the individual installation situation. This allows you to meet even the highest customer demands.
Start the configurator