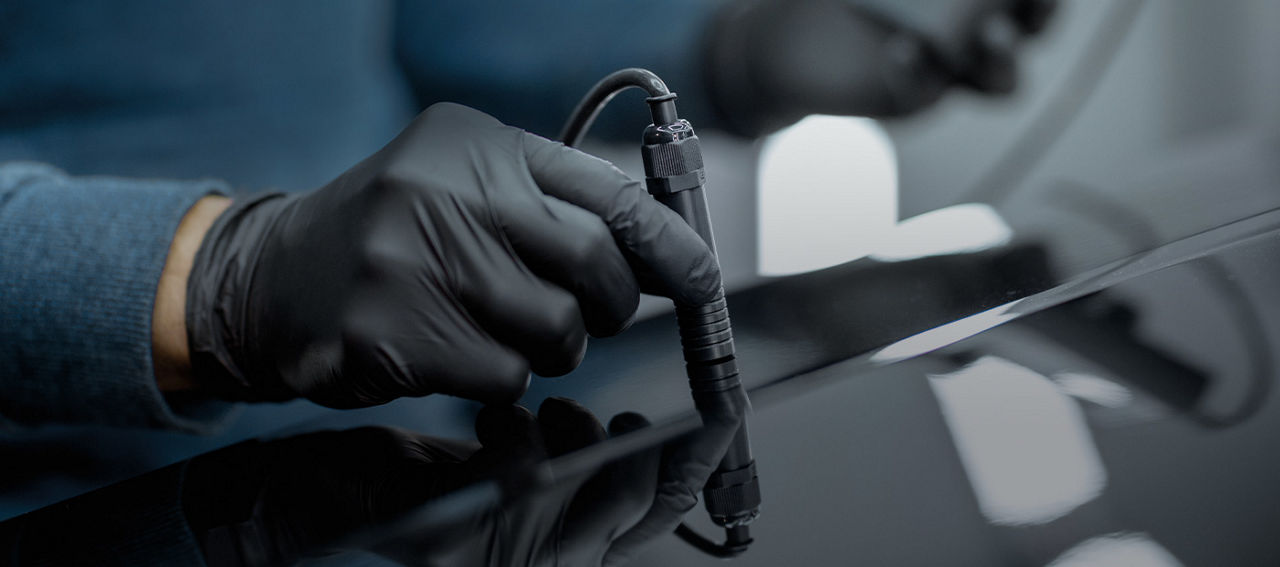 Viega system solutions for PWIS free applications
Quality that shows off our true colours.
Highest pipe network quality and PWIS conformity are essential
Challenges in industrial applications
Wherever paint is applied industrially, whether manually or by machine, even small amounts of contamination with substances that interfere with paint wetting (known as "LABS" in German) can cause paint application errors and result in huge follow-up costs. The highest pipe network quality is therefore essential to minimise risks and maximise production success. 
Your partner for industrial applications
As a global market leader in the installation industry, we see it as our duty to respond to the questions of tomorrow by developing innovative solutions. As we do this, we also benefit from the experience of over 120 years of company success. We're creating a partnership on an equal footing and together with you we are installing the lifelines for the industry buildings of tomorrow.
Viega advantages

Focus on industrial customers

Globally accessible resources

Partnership on an equal footing

120 years of solutions expertise

Viega press systems: up to 80% faster        

Superior technology pro time savings and anti production downtimes


In industrial systems engineering, safe, fast and easy-to-use processes are favourable to ensure that production can be ramped up as quickly as possible. However, many pipelines are still installed using conventional connecting techniques, such as welding. And this is still the case despite the fact that cold-press technology from Viega offers numerous advantages – it is cleaner, more efficient and safer in every respect. It also minimises the challenges posed by shortages of skilled workers and production downtimes.
Solutions for PWIS free applications
Essential for ultimate paint quality
And this is exactly what the PWIS free system solutions from Viega offer.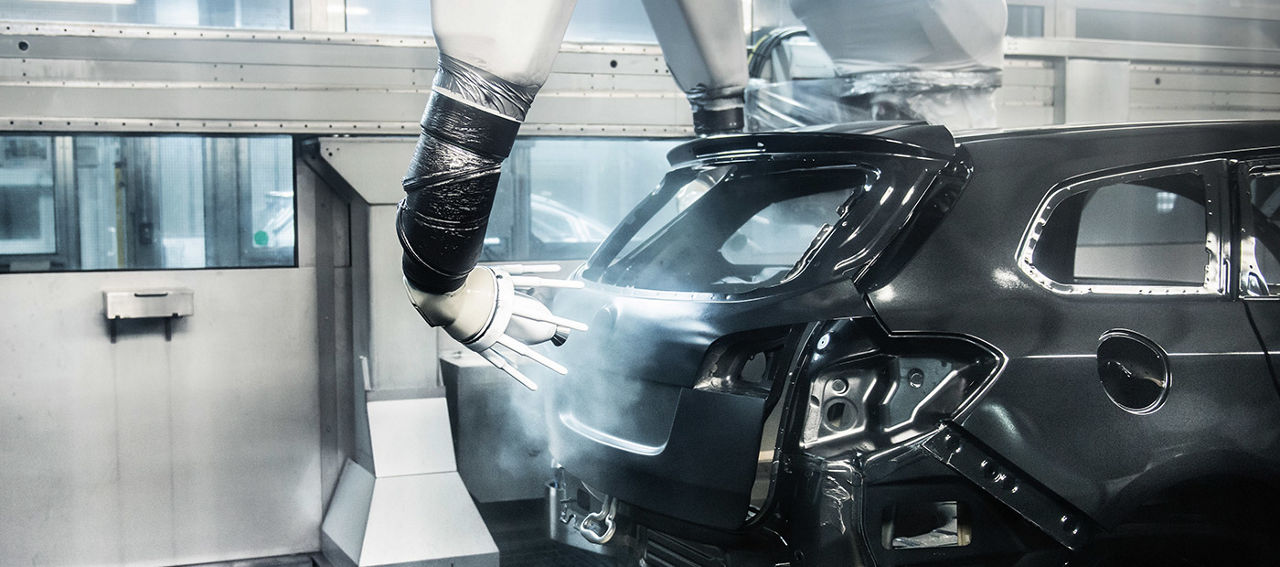 Perfect surfaces demand careful testing
In a production facility with a paint shop, all components – including the building's piping systems, for example – must be PWIS free as a matter of course in order to avoid even the slightest contamination. This is the case for all components and connectors, no matter whether potable water or compressed air is being transported and distributed. For this reason, the production of PWIS free press connectors, components and piping systems at Viega is subject to strict internal testing. For quality assurance purposes, the so-called "crater records" of many well-known car manufacturers who continuously test Viega products are available.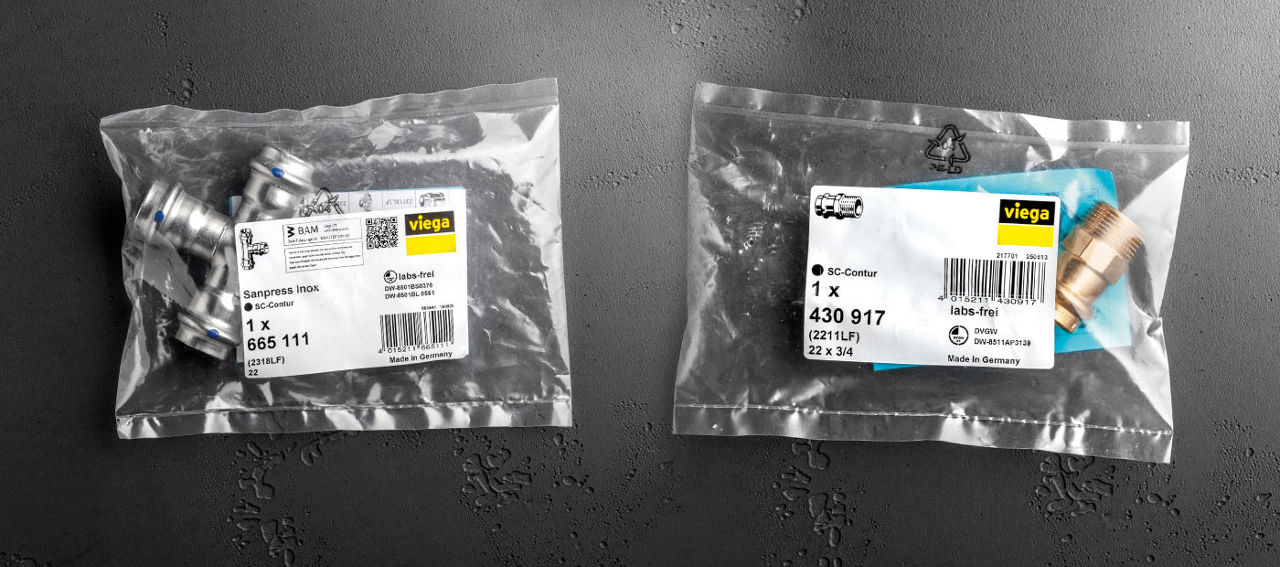 Full portfolio
PWIS free Viega system solutions cover almost every application and provide all the necessary components, from the Viega piping systems to ball valves and slanted seat valves. Quick and safe installation – without welding and soldering work and long downtimes on the production line – is also a part of this solution. Sanpress Inox LF, Sanpress LF and Prestabo LF systems are the first choice when it comes to installing PWIS free piping systems. They are completely free of any substances that impair paint wetting and ensure the highest quality in automobile production and other applications.
PWIS free Viega Easytop system fittings: perfect for every production line
When selecting ball valves and slanted seat valves, the choice of material and simple actuation are important, as it must still be possible to move them easily even after long periods where they are not in use. Our Viega Easytop system fittings are particularly smooth-running, user-friendly and DVGW-approved. The ball valves and slanted seat valves are fitted with Viega system press connectors for seamless integration and installation.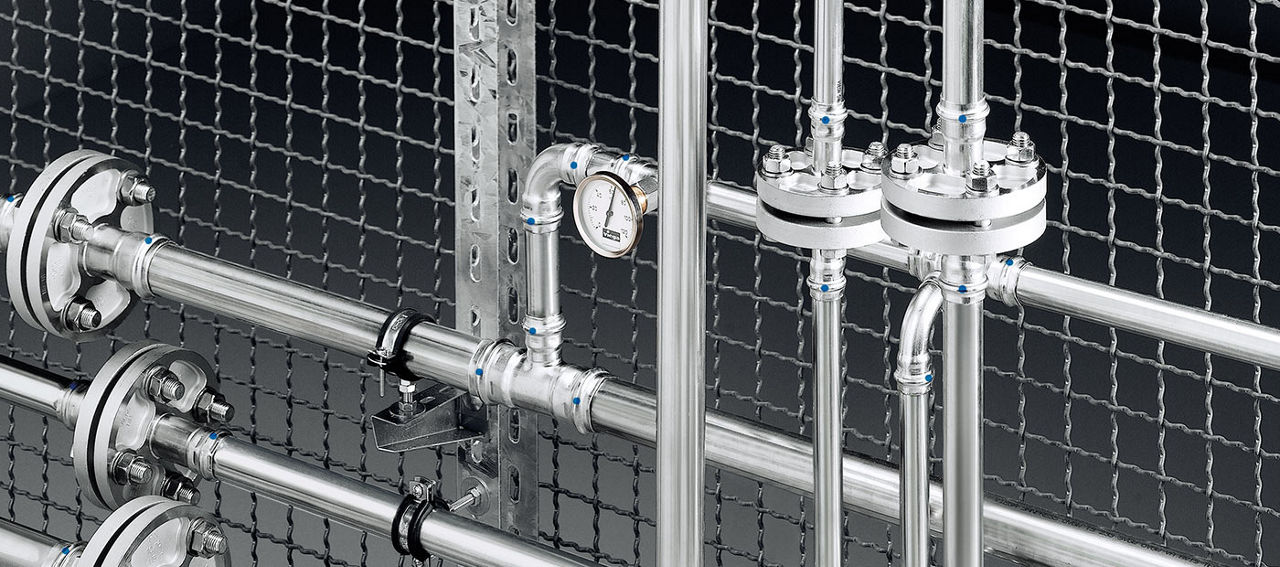 Learn more about our products
List of media

Viega press connection technology with the diverse systems and areas of use has proven its value in various installations over many years of application.
Viega industrial brochure

The requirements for media-carrying piping systems in industry have increased continuously over the course of time. You can find all requirements and applications at a glance in our brochure.