To be able to develop real solutions for the future, we need to ask ourselves the following questions before each new project: How sustainable and efficient is our project? What consequences will there be? What kind of contribution are we making to society and the environment? Which processes do we need to rethink and which parts can we keep?
The more detailed the plan, the better we can build in a sustainable and resource-efficient manner. And this is exactly how things work at Viega World. It sets a new standard for sustainability, so it's no surprise that it has already received the German Sustainable Building Council (DGNB) certification with the highest rating level of "Platinum" before it has even been completed.
Viega World brings together sustainability with health and environmental protection. We can only act in a truly sustainable manner if we take a holistic view of all areas and network them with each other. At Viega World, we applied the BIM (building information modelling) methodology, which helped us to plan where energy can be saved while maintaining drinking water quality and which processes may still need to be optimised. We were supported in this by the Fraunhofer ISE Institute.
Together, we succeeded in creating a project that is unique in its construction today – but with an energy concept can also be applied to future buildings. 
This has enabled Viega World to become a prime example of future-proof, climate-neutral construction among training buildings.
Sebastian Herkel, Fraunhofer ISE Institute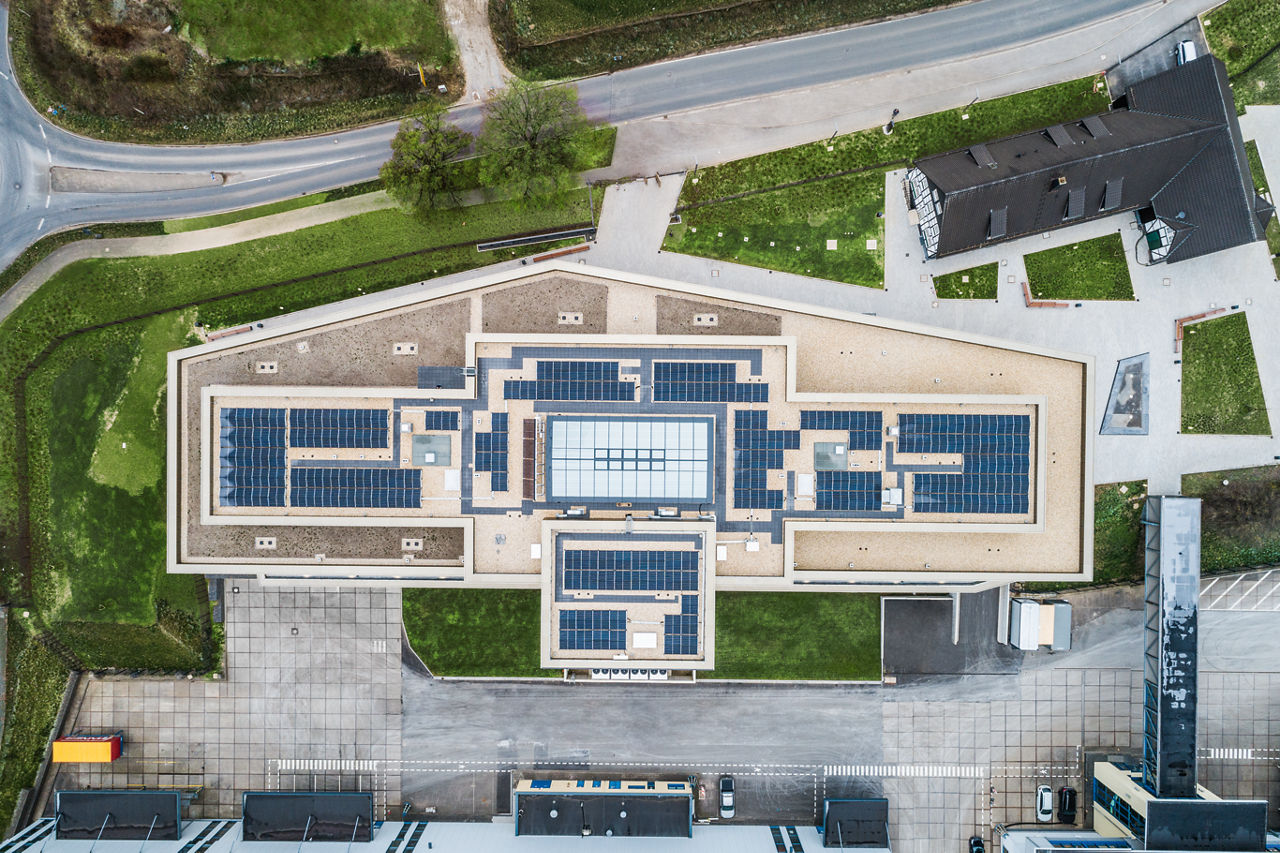 Viega World as a carbon-neutral building
The energy requirements for Viega World were demanding from the very beginning. These requirements included high security of supply and fluctuating use of the training facility. On top of this – and especially in terms of transferability to other new buildings – the question of economic efficiency had to be taken into account.
The following helped us to solve this catalogue of requirements:
A contemporary insulated building envelope (KfW Efficiency House 55)
A photovoltaic system covering several thousand square metres 
Using local heat from a neighbouring production plant 
Using load shifting potential in the building using heat pumps
Energy-efficient systems for drinking water supply
The systems' outputs already cover around 375 kWh for heating and cooling the seminar centre. There is also an air-to-water and water-to-water heat pump with an output of more than 730 kWh.
The brilliant thing about the Viega World energy concept is that it can easily be replicated and immediately transferred to other buildings. This is a truly unique feature and it ensures Viega can contribute to the carbon neutrality of the construction sector.
Sebastian Herkel, Fraunhofer ISE Institute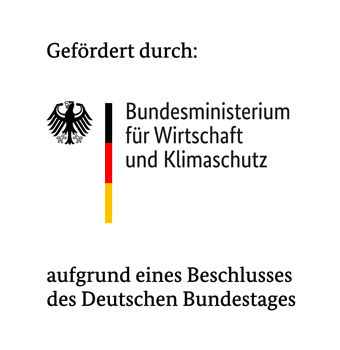 Sustainability at Viega
As a driver of innovation in our industry, we aren't just looking towards the future – we also want to actually shape the future to be the best it can be. To do this, we use technologies and solutions that conserve and protect our environment. Sustainability is an integral component of our company DNA. 
Find out more